We spent our Sunday evening hanging out with besties A & D listening to the legendary tunes of Tom Petty and the Heartbreakers under a clear southern sky.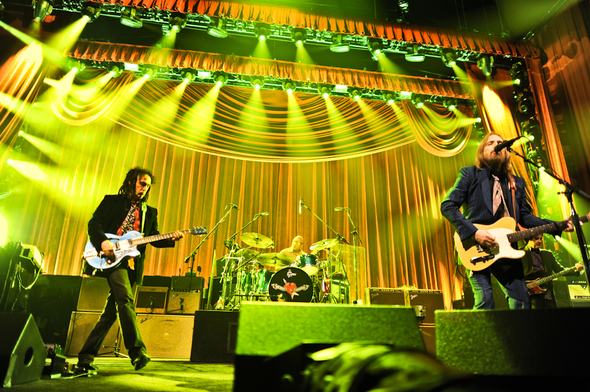 Source: Tom Petty
We tailgated top down in Honey's Jeep – some of us sipping on strawberry coconut daiquiris (made from our fresh picked fruit!) and another of us throwing back Gin and FUZE. Who might that have been??? Not moi.
Inside, we laid out our blankets and relished in some of our favorite music of all time. Free Fallin' took me back to Mr. Priestly's seventh grade and Wildflowers to my freshman year at Tech. Wonderful and timeless.
With that, I've got to hop in the shower and get this day going. Much to do before the PCP gets home from school!
xoxo